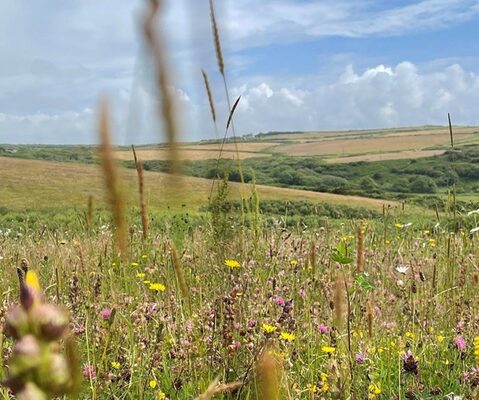 National Trust Cymru bags Southwood Estate funding
NATIONAL Trust Cymru has received funding from the Wales Green Recovery Fund for a pilot partnership project in Pembrokeshire.
The charity will be working with the local community for the Green Roots: Growing Nature Networks project, to develop a vision for the Southwood Estate for the benefit of people and nature.
This support enables the Trust to reach out to the local community, neighbours and other stakeholders to create a shared vision for the Estate for a future that is rich in wildlife, helps to tackle the climate emergency and provides fresh air and green space for all.
Situated in a glorious position overlooking St Brides Bay in Pembrokeshire, the 375-hectare estate covers a diverse landscape of wooded valleys, fields and clifftops. It contains a hidden world of contrasts, a diverse mixture of industrial, agricultural, and architectural history with quiet corners of ecological richness.
Since acquiring in 2007, the Trust has made significant investments in the property, stabilising the listed farmstead buildings, and protecting the most fragile habitats in the area.
Mark Underhill, Countryside Manager for National Trust Cymru in Pembrokeshire said: "We hope that by bringing a wide range of people and interests together our collective thinking will help us to re-imagine how the Southwood Estate could be managed in the future.
"We have the opportunity to plan for a healthier, wildlife-rich, climate-resilient landscape, that will benefit the community for decades to come, as well as the many visitors who visit Pembrokeshire every year."
"We look forward to hearing the ideas and thoughts from the community and hope this approach will pave the way for more collaborative working on future projects in Pembrokeshire and across Wales."