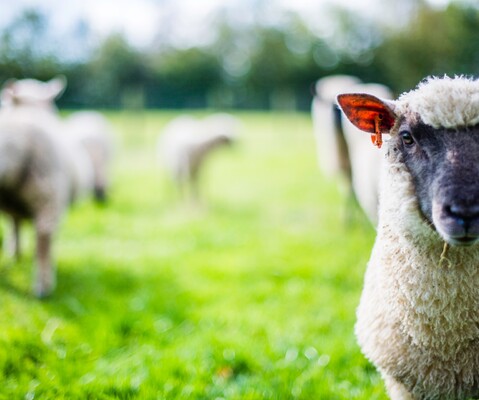 Steve Adams, Editor
West Wales Life&Style editor Steve Adams brings a wealth of experience to the the magazine, having spent more than 20 years as a journalist and editor on numerous titles across Pembrokeshire, Carmarthenshire and Ceredigion.
Born and raised in Solva, Steve attended the village school and Ysgol Dewi Sant in St Davids. He was a nippy, but technically limited, left winger for his village football side and a truly terrible second row in the school rugby team.
After university, Steve began his journalistic career on the Western Telegraph and had stints as the West Wales correspondent for the Western Mail, as a freelance journalist and editor, and as a reporter for the South Wales Guardian in Carmarthenshire.
He spent two years as editor of the South Wales Guardian before becoming West Wales group editor, leading the Western Telegraph and the Milford Mercury in Pembrokeshire, the South Wales Guardian in Carmarthenshire and the Tivyside Advertiser in Ceredigion, as well as specialist titles Pembrokeshire Farmer and Wales Farmer.
His true crime book, Murder at the Star, identified the killer in a near century-old unsolved murder in Carmarthenshire's Amman Valley.
Steve is passionate about West Wales: its past, present and future. He is a champion of supporting local businesses and producers.
steve@westwaleslifeandstyle.co.uk
Mike Owen, Sales Director
Sales director Mike Owen brings more than 20 years of sales and marketing experience to West Wales Life&Style, having spent his career working with thousands of local businesses to help them make the most of their marketing campaigns.
In recent years Mike has worked primarily with businesses across Pembrokeshire, Carmarthenshire and Ceredigion. Prior to this he spent 15 years working with businesses across the UK.
Having grown up in Tenby, Mike attended Greenhill School, where he was an avid sportsman and had aspirations to be a professional football player – sadly there was only room for one Michael Owen in the beautiful game and Mike graciously decided to focus his attentions elsewhere and allow his namesake the opportunity to become a superstar on the international stage.
Mike began his sales and marketing career with the multi-national publisher Friday Media Group, where he launched numerous niche magazines including Sussex Wedding and Sussex Homes & Gardens.
He spent the last five years managing the sales operation of various West Wales weekly newspapers, including the Western Telegraph, South Wales Guardian, Tivyside Advertiser and Milford Mercury, plus various monthly specialist titles, Pembrokeshire Farmer and Wales Farmer.
Having lived and worked in West Wales for more than 30 years, Mike has a real affinity with the area.
He now lives in Haverfordwest with his wife, Amanda and daughter, Millie.